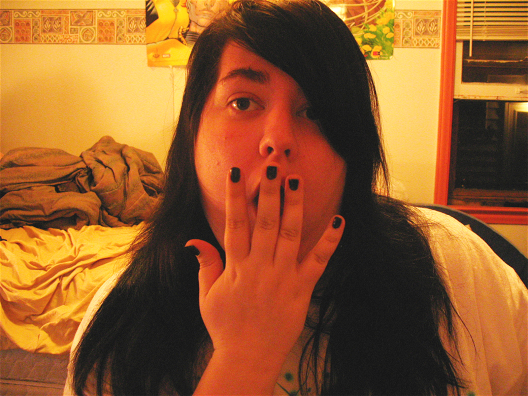 Alright I've got kind of an emo/indie sensibility. I also love the mod/rockabilly ness. Nothing like super short. And nothing that says 'hi I'm a mom of six, I drive a mini van and gina davis (not that she isn't fabulous) is my role model'.
also, who gave the v-gift? It says anonymous! Well whoever it was thank you! Also I'm going to come up with a tag scheme so we can organize memories and make them searchable!
ok! On saturday I'm getting my hair cut. I'm thinking something above the shoulder. I'm posting some pictures of my so you can see my face shape. I am NOT posting it above the cut ... cause I'm not wearing any makeup and haven't done my hair ... so don't judge me.
Current Location:

on my butt!

Current Mood:

chipper

Current Music:

Watching 'dress my nest'